Memphis Pet sitters provides pet sitting in the comfort of the animals own home. We all know going out of town or having to work long hours when your baby(s) are at home is never easy for either of you. MPS takes the stress off of you by giving you the freedom to call, every day if you like, and check up on your babies to make sure everything is going ok. As pet owners ourselves we know that it is the little things that count when you are not there. So give us a call and let us meet you and your babies. We would love to SPOIL your babies while you are away!
For more information call
901-684-4589 or
E-mail us at:

......An example of a tired Great dane!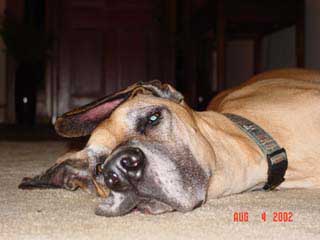 Dana Gallagher-Coughlin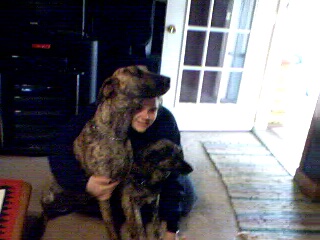 This is me with two of my dogs belle(great dane) & Remmie(aussie/Border Collie)
Don't forget to sign our guest book!